BZ '18-'45: A permanent exhibition within the Monument to Victory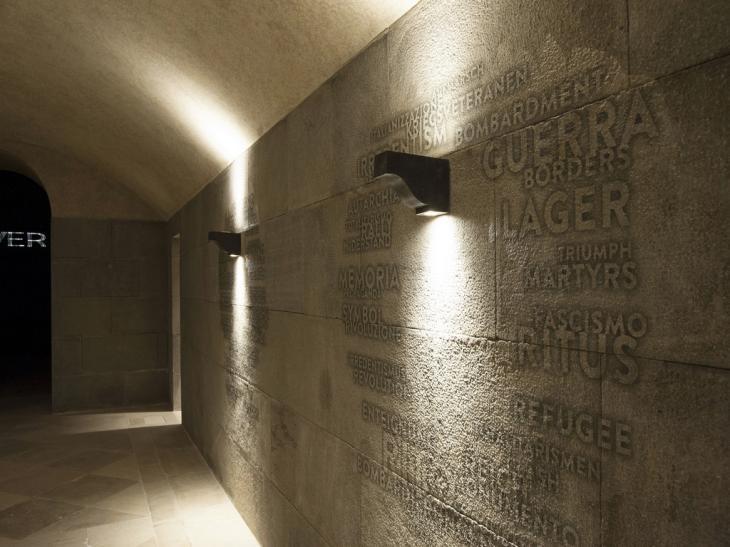 piazza Vittoria, 1, Bozen (Bolzano)
Tel.: +39 0471 997581, +39 0471 997588
monument@gemeinde.bozen.it
www.siegesdenkmal.com
For safety reasons the external fenced area remains closed to the public.
Apr-Sep: Tue, Wed, Fri, Sat, Sun 11-1 pm, 2-5 pm, Thu 3-9pm
Oct-March: Tue-Sat 10.30-12.30, 2.30-4.30 pm
Sun 10.30-12, 3-5 pm
closed 24, 25 and 31 Dec, 1 Jan, Easter and 1 May
guided tours only by booking:
phone +39 0471 095474, museumsbookings@comune.bolzano.it
"BZ '18–'45: one monument, one city, two dictatorships", is an exhibition opened to the public in July 2014. It illustrates the history of the Monument to Victory, designed by Marcello Piacentini and erected by the Fascist regime between 1926 and 1928. The monument reflects and provides a link to local historical events during the twenty years of Fascism and the Nazi occupation, within the context of national and international events in the years between the two World Wars (1918–1945). The exhibition also covers the radical urban transformations for the construction of a new "Italian" city of Bolzano, from the end of the 1920s.
Finally, the exhibition confronts the difficult relationship between the different language groups, caused by the overbearing legacy of Fascism, within the evolving social and political framework of the second half of the twentieth century to the present day.
Photogallery
Other museums near by
Other museums with similar topic