Speckworld – the bacon adventure world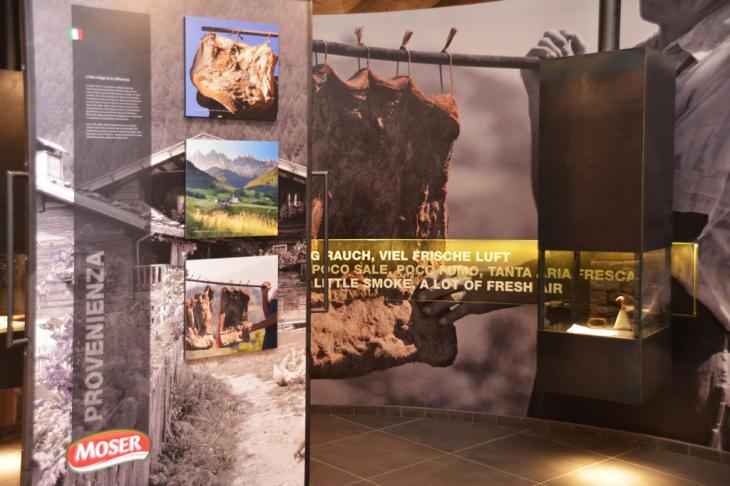 The Moser Speckworld introduces the visitors to the history of bacon in a building of original alpine hut character. The adventure world displays a traditional smoking kitchen with an old stove, an original pig trough, original stuffer, an old product scale, and many other old tools used in bacon production.
Interactive stations and information boards explain the traditional and modern way of producing bacon, and include valuable tips for storing bacon, the right cutting technique, and much more. And pictures and recipes of dishes show the visitors, what can be prepared with South Tyrolean bacon.
Other museums near by
Other museums with similar topic