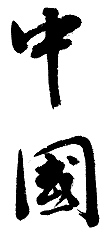 Bolzano meets China: on October 19, in fact, the inauguration took place at the Trevi Centre in Via Cappuccini 28 of "Cina – West of California?", a display of great breadth dedicated to the greatest country in Asia. Until November 24 exhibits, meetings, conferences, films, language labs, and many other events will delve into the many aspects of a reality that unites the mysterious and intriguing side of a faraway land with the dynamic aspect of a country experiencing staggering economic growth, with an ever more prominent role in current affairs.
The initiative is the result of the synergic combination of the Department for Culture and the Department for Bilingualism and Foreign Languages of the Italian Culture Division for the Autonomous Province of Bolzano-Alto Adige/Bozen-Südtirol and is part of a program to bring the culture and languages of other peoples into closer contact. The two offices have been collaborating on the program over the course of the years: the Culture Council with the project "Toward New Cultures", and the Office for Bilingualism and Foreign Languages with displays such as "Saudade, a língua é minha pátria", its most recent.
The chosen title, "China – West of California?" emphasizes the relativity of our geographical but also cultural assumptions, and serves as an initial stimulation for reflection.
Scientific curators are Mario Nordio from the Ca' Foscari University in Venice and Alessandra Lavagnino from the University of Milan.

The three proposed exhibitions are: "Visioni di Cina" ("Visions of China"), with photographs and video installations of 10 Chinese and European artists, (Olivo Barbieri, Christopher Taylor, Filippo Romano, Klavdij Sluban, Li Lang, Luo Yongjin, Mo Yi, Rhodri Jones, Wang Yuming, Zhou Qing) curated by Monica Dematté, sinologist, critic and expert of contemporary art and produced Filmwork Trento; "Il segno e la grazia" ("The sign and the grace"), a reportage on a voyage in China by Massimiliano Fusari; and "Fortuna, vieni da me!" ("Fortune, come to me!"), a gallery of portraits of the Chinese community in South Tyrol curated by Giovanni Melillo.
The program includes ample emphasis on Chinese language and writing with workshops for schools or the general public, along with meetings with experts and teachers that will tackle a range of topics from literature to current events, from philosophical teachings to China's current economic role. Other proposals include documentaries, a children's show and morning taiji and qi gong classes.
The initiative was preceded by a preview of Chinese cinema; in addition there will be a special stamp by the Poste Italiane.
"China – West of California?" was organized with support of the Caracol Association (Como) and Filmwork (Trento) and is sponsored by the Prime Minster's Office, the Ministry of Foreign Affairs, the Department of East Asian Studies at the Ca' Foscari University in Venice, the Italy-China Foundation, the European Commission and the Italy-China Association.
For further information:
Department for Culture tel. 0471 411230 – Department for Bilingualism and Foreign Languages tel. 0471 411265 - e-mail: cina@provincia.bz.it; www.provincia.bz.it/cina