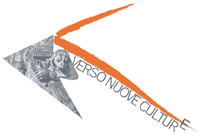 The reality in which we live today puts us in daily touch with different cultures that are unknown to us to a considerable extent. It was with this consideration in mind and the wish to supply the public with ways to approach and mutually understand "different" people that " On the Way to New Cultures " started out in July 2001. This is the name of the project drawn up by the cultural bureau of the Department of Italian Culture for the Autonomous Province of Bolzano/South Tyrol (Italy).
On the one hand, there is the attempt to tell people about the most special cultural and artistic aspects of the 'new' cultures: 'new' because they are still not very well known to us, but old in terms of history and civilisation. On the other hand, there is also the intention to investigate the signs of the 'new cultures' taking shape in our present, fruits of the convergence and interaction between our civilisation and other ones. This then is the double meaning within the project title.
The support given by the European Commission to "On the Way to New Cultures" since its beginning underlines its significance and importance.
The project development, constantly in progress, ranges from exhibitions to performances, movies, conferences and musical moments in order to offer a many-sided view, as wide ranging as is possible, of the cultures taken into consideration. After the beginning dedicated to South Africa, for reasons of nearness and actuality, a series of events was proposed dedicated to the Arab/Islamic area, a choice that acquired even greater significance and priority after the events of September 11 th.
It was then the turn of the Jewish culture, of Iran and of Russia. In 2005 Central Asia and its eastern (Pakistan) and western neighbours (Turkey) were investigated, then the project moved towards India (2006) and China (2007).
Some of these experiences are collected in books so they can endure in time.
The first scientific consultant of "On the Way to New Cultures" was professor Pier Giovanni Donini (Istituto Universitario Orientale of Naples); after his demise, scientific supervision was carried on by professor Mario Nordio (University of Venice).

The connecting thread of this "virtual" journey - of the mind rather than the body - is the passport, as in a real time itinerary, through new countries; at the beginning the travellers or onlookers receive a 'travel document'. For each event attended, a stamp testifies to the new 'boundary' crossed and thus to the new areas of knowledge, curiosity and feeling that have been experienced.
The events

June 27th - 28th, 2008
The cultural future
International conference at the Trevi Centre of Bolzano

October 19 th to November 24 th, 2007
Cina – West of California
Photo exhibitions, meetings, movies

October 20 th to November 17th, 2006


India: the ancient roots of the future


Conferences and movies
06-16.10.2005
Crossing space and time: Turkey
Where Europe and Asia meet

February 19th – March 19th, 2005
Crossing between space and time. Central Asia and Pakistan
Photo exhibition, reportage, meetings

January 28th, 2005
Beyond the Threshold: Iran's Culture, Art and History
Book presentation

December 7th, 2004
Stories of Magi and of Kurds
Conferences

September 27th, 2004
Cycle "Star Orbit"
Hodu le-Adonai ki tov Jewish Song
Guided listening and conference

May 13th - 14th, 2004
Cycle "Russia"
Russia: the Orthodoxy
Conferences

February 20th - March 25th, 2004
Rosengarten-Golestan: IRAN Culture Art History
Exhibitions, conferences, film projections

January 22nd, 2004
Cycle "Star Orbit"
Itineraries between Jewish Culture and Community in South Tyrol
Jewish Culture Day

October 2nd, 2003
Arabian Nights. A Journey through the Oriental Imagination
Theatre evening with the collaboration of Teatro Stabile di Bolzano

March 7th - 28th, 2003
Under the Sign of Aldebaran. Islam and Science
Exhibition, deepening meetings

December 2nd – 6th, 2002
The Other Shore
Arab movies review

May 10th - 17th – 24th – 31st, 2002
The Other Shore
Cycle of conference

February 8th – March 12th, 2002
Passport to South Africa. Contemporary South African Art
Exhibition and short films review

Juli 26th - 27th, 2001
Dervishes
Conference and performance

top